Visibility key to post-COVID-19 recovery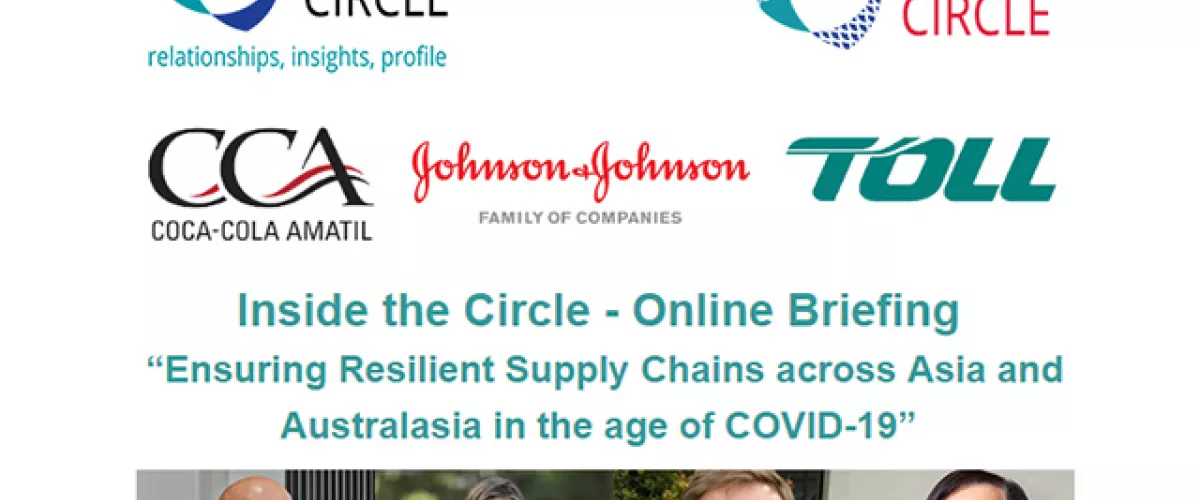 Tech transparency rebuilding supply chains and consumer trust
Thomas Knudsen, Managing Director Toll Group, recently joined an expert panel as part of the Trans-Tasman business circle webinar: Ensuring Resilient Supply Chains Across Asia And Australasia In The Age Of COVID.
Supply chains have always been critical—diversification, sustainability, security—but the COVID crisis has brought the significance of supply chain visibility sharply into focus.
2020 is the year in which supply chains have been elevated to the agenda in boardrooms around the world, with planning and diversification a key consideration for current and future corporate strategies.
Businesses in 2020 are managing competing supply chain risks. Technology investment is key to preparing for future supply chain risks, and to meeting customer and consumer expectations—a recent survey of our customers shows 46% of Toll Group customers are expanding their eCommerce capability.
Giving customers and consumers a line of sight
Crisis tends to expose opportunities as well as challenges. The accelerated eCommerce transition and rise of B2C highlight the need for businesses to consider the end-user experience and approach supply chain visibility as a key part of customer service delivery.
Businesses can use their logistics partnerships as key selling points to consumers determined to track their purchases with real-time shipping visibility.
Thomas noted the emergence of a specific type of supply chain risk; information risks that include system breakdowns, IT delays, and a lack of transparency.
"End-to-end systems are critical to meeting demands for advanced tracking. Consumers want to pay online and then track their parcel on every step of its freight journey," said Thomas.
"COVID exposed businesses without a strong digital platform ready to support that transparency. Visibility comes from trusted vendors at origin and destination—driving the need for a global network to support your local presence."
Transparency driven by technology has saved some businesses, challenged others, and accelerated digital and e-commerce evolution.
"Tech already had a huge place in our customer experience, in warehouse automation, and for our team on the road. Even our safety journey has gone digital with cameras to monitor fatigue and alert drivers," said Thomas.
"We aren't going back to the status quo."
Logistics learnings
Thomas said it's critical we recognise the transformative team we're managing our businesses through and remember those lessons through this process—it's critical that what we learn through this process isn't lost.
"COVID has certainly sped up the pace of change and the demand for supply chain visibility—particularly in eCommerce. We can all learn from it and change our level of preparedness for global crises.
Expanded with context from source: https://fbe.unimelb.edu.au/newsroom/the-covid-19-shock-to-supply-chains
Insights from our industry experts