Ocean
Regular, secure, and economical. That's the ocean freight service we deliver. Our confidence comes from partnering with the world's major shipping lines.
Contact Us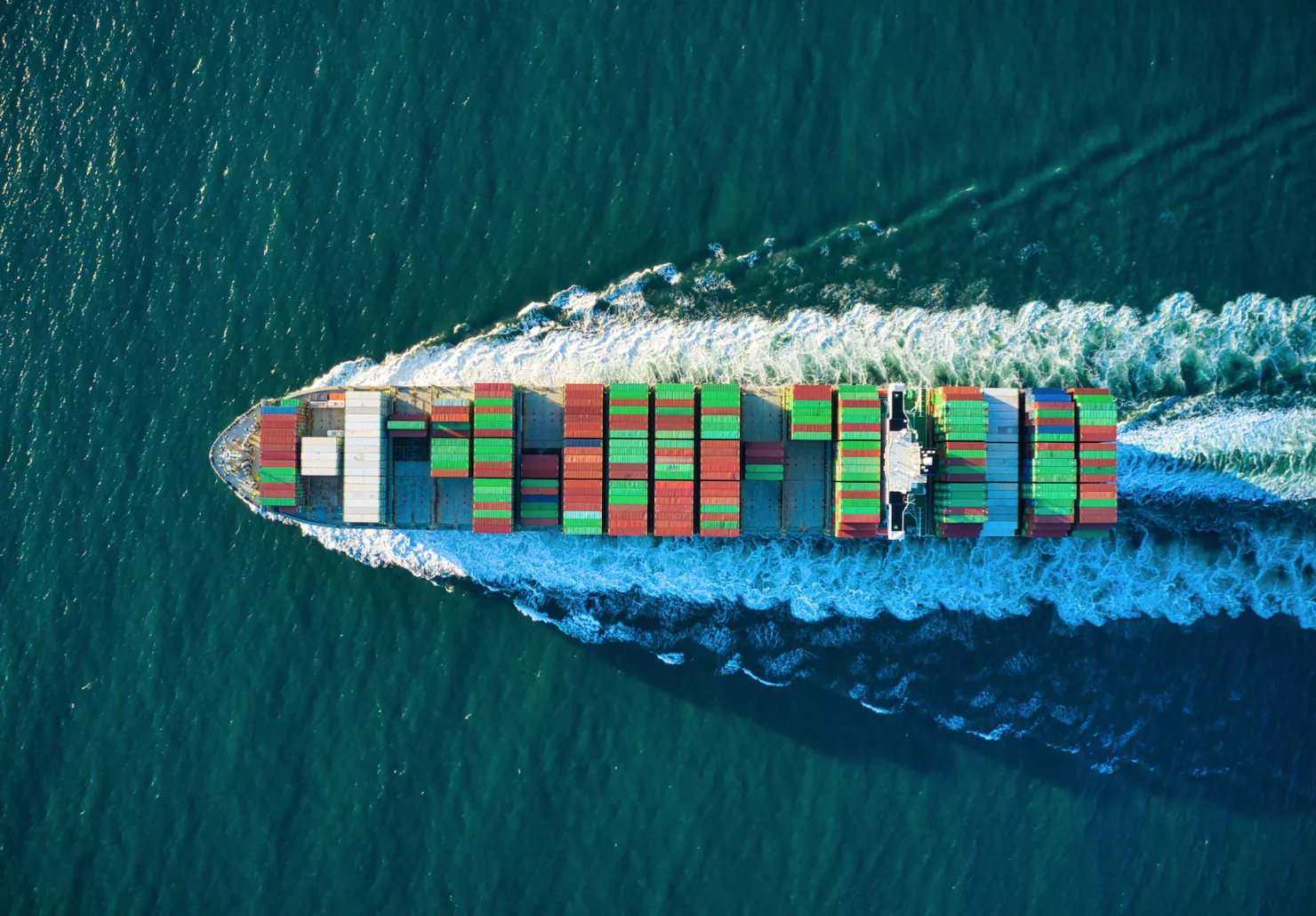 Ocean freight services
Full container load (FCL)
Toll controlled
Our FCL service is a best-in-class solution for your ocean freight shipments, with the ability to move a wide range of equipment and commodities. Our extended network and strong relationship with ocean carriers enable us to optimise your supply chain.
Tailor-made solution – port-to-port and door-to-door
Space protection from and to all ports in the world
Shipments protected under our bill of lading
Carrier scorecards for ocean carrier management
Various contract options are available to keep your budget under control
Dedicated customs expert throughout our network
24/7 track and trace through Toll iCON
Toll Fast Track transit time services in key geographical areas
Flexitank solutions for specialised liquid commodities
Toll coordinated
We can execute our customers' direct contracts with shipping lines. We cover bookings/pre-bookings, shipment monitoring, and pre/on-carriage management, even if our customers directly nominate the carriers.
Drayage coordination
Import/export customs clearance
Carrier performance reports at a lane level
Forecast management
Port diversification
Mode management between FCL and LCL
FCL/LCL/Breakbulk shipments
End-to-end visibility using Toll iCON
Less-than-container load (LCL)
Our strategic partnerships with global co-loaders give our customers a hassle-free experience as they enjoy direct services between port pairs, ensuring cargo integrity.
Multiple pick-up and delivery options available, including inland
Multiple sailings per week, allowing more flexibility on cargo readiness
Space guaranteed
Toll Fast Track transit time services in key geographical areas
End-to-end visibility using Toll iCON
Buyer's consolidation and purchase order (PO) management
Toll ocean supply chain services
Our end-to-end process management solutions enable your supply chain to evolve with your needs. The availability of your products is optimised, ensuring they reach the market quickly and in full compliance with local regulations.
Data is delivered via our iCON platform, so you have visibility at your fingertips.
Freight consolidation
Purchasing order management
Value-added services, such as repackaging, palletisation, slip sheeting, and labelling at Toll container freight stations (CFS)
Cost optimisation through mode management and our global control tower
Carrier management
Document management
Port diversification
Import/export customs brokerage
Freight audit
Toll ocean bulk
Transportation of cargo considered to be out of gauge if it exceeds the standard dimensions of a container by length, width or height. Some examples of out of this can be machinery, vehicles, specialised artworks, yachts or mining equipment.
Tailor-made solution by our breakbulk experts
Good fit for oversized/out-of-gauge cargo
Toll feeder and coastal services
Our fleet of feeder vessels plies the waters between the port of Singapore and the island of Batam, home to many manufacturing industries.
Space and equipment guaranteed
Reliable service
Direct connection to the Singapore port under bonded movement
Strategic advantage that supports your growth
Working with Toll will give you the guarantee of a trusted and reliable partner.
Cost-efficient cargo movement
We cover all ocean freight equipment types and consolidation services without jeopardising time sensitivity.
Partnerships with most ocean stakeholders worldwide
We ensure we meet the high standards that our customers expect from us.