COVID-19, airfreight and the future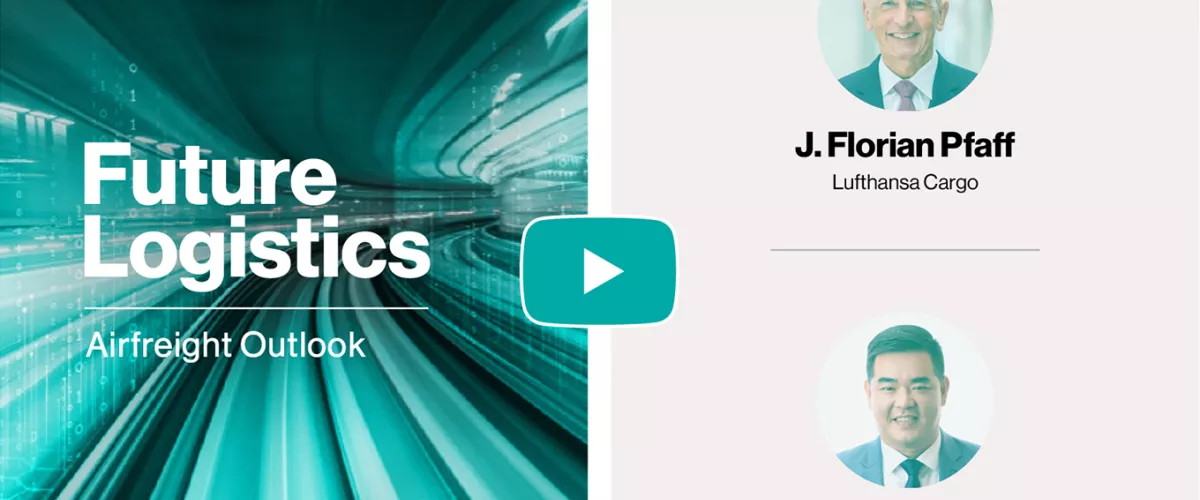 How the air cargo industry is navigating a new course
There's no denying the effect the global pandemic has had on the airline industry, with most news focussing on the bleak prospects for passenger travel. But what about the future of airfreight? How is COVID-19 impacting air cargo capacity, and what can shippers and consignees expect while the industry tries to recover?
In the last 20 years, there's been a number of incidents that affected the global airfreight market, including 9/11 in 2001 and Iceland's volcanic eruption in 2010. Both events caused the grounding of planes and cargo carriers with durations of no more than a week, but the recovery was at least a two-year affair.
So, for businesses that are part of a global or national supply chain, seeing images of planes and cargo carriers grounded and parked up indefinitely as a result of COVID-19, can only be a cause of great uncertainty.
Recently Toll Global Forwarding's Head of Global Airfreight and Senior Vice President for North Asia, William Sim, spoke with Lufthansa Cargo's Vice President Asia Pacific, J. Florian Pfaff, for Toll's Future Logistics Airfreight Outlook Webinar. Below is a summary of the topics which centred around the impact COVID-19 is having on airfreight customers, costs and carriers.
Understanding how Coronavirus has affected the market
The International Air Transport Association (IATA) represents 290 airlines that comprise 82% of global air traffic. Their latest estimates have some sobering facts:
The 2020 global airline industry is expected to lose US$84.3 billion

Asia-Pacific airlines are expecting to take the biggest hit with losses of US$29.0 billion.

Passenger numbers are down 55% compared to 2019.
While the financials tell a story of an industry in turmoil, how does this translate to airfreight customers? The reality is, since the beginning of COVID-19 and the forced grounding of airplanes, up until July 2020, anestimated 7.5 million flights have been cancelled. While half of all air cargo is moved by freighters, the other 50% is transported by 'belly freight' on passenger flights which have seen an overall reduction of 75%. While demand for airfreight has remained reasonable—only down 15%, the overall reduction in market capacity is in the range of 30-40%. This, of course, impacts everything from availability to cost and will continue to do so until the market sees an expected return to normal passenger numbers in 2024.
As Florian explained, even though most airlines have all of their freighters in the air and the cargo divisions are riding high, they're not able to cover the lost revenue from the passenger divisions and many are still relying on government intervention and subsidies to keep operating.
The question then needs to be asked: If passenger flights aren't in demand, but cargo is, why aren't airlines deploying their passenger fleets to meet the needs of the market?
And the answer is simple economics.
On one side of the ledger, fuel costs have been reduced significantly, however, operating costs to accommodate crew and quarantine restrictions have increased.
And while cargo yields have increased thanks to online and e-commerce buying, the lower payload of a passenger flight doesn't justify the operating cost, which is similar to that of a freighter. Now that airlines need to consider how they'll repay the loans that are keeping them in the air, the returns don't justify the costs over an extended period of time. For most airlines, the passenger business was the dominant division, helping to offset the costs associated with transporting cargo.
How does this affect the future for airfreight customers?
It would have taken a powerful crystal ball to predict the events of 2020. Luckily, the future of the airfreight industry doesn't look like it will need anything quite so mystical. All signs point to future operations maintaining today's status quo until there's a return to capacity for passenger travel. Here's why:
All freighters are in the air. Even with

Boeing

increasing their order book for more freighters, they won't be available for another 12-18 months to bridge the space demand-supply gap.

The pandemic has forever changed the nature of the industry thanks to the success of video conferencing and online meetings. Business travel is expected to be significantly lower in the future which will have a flow on effect on an airline's revenue streams.

As airlines look to retire their older fleet over the next 3-4 years, the reduced passenger numbers will mean they won't be replaced, so the capacity to transport freight won't increase.
It's expected to take four years for passenger transport to recover. With passenger flights carrying 50% of the cargo load, it will take this long for the market to adjust to the new normal.
So, what can you do to better manage your airfreight?
Simply put – plan ahead and work with a trusted freight forwarder.
Whether it's a new product launch or a significant cultural event such as Lunar New Year, you need to partner with someone who knows what else is happening in the world and how it will affect your airfreight needs.
Market leaders recognise there's a reduction in cargo capacity, and so they're securing transit now for anticipated Christmas demand following the launch of their products, think Apple and Sony; not forgetting the pre-Lunar New Year rush post-Christmas.
As airlines primarily work with freight forwarders, discussing your requirements early will keep you ahead of the competition.
Start planning your Christmas airfreight early.
Insights from our industry experts