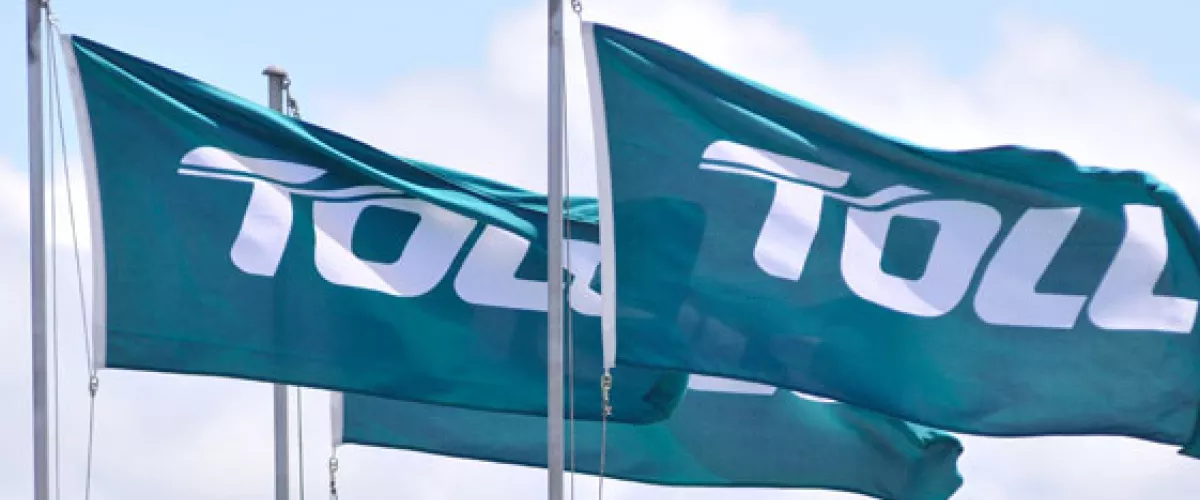 Our corporate procedures and company policies provide a framework for how we operate.
We recognise that our actions and behaviour as a global company affect many stakeholders, from our employees, customers and suppliers through to unions, governments, consumers and the local communities in which we operate. We believe that how we go about achieving success is as important as success itself - we believe we must act ethically and within the law.
To this end, we're committed to promoting openness and transparency within our operations and in our relationships with our stakeholders. Our governing codes of conduct and policies set out what people can expect when they interact with us, and where appropriate, what we expect of them.
Toll's company policies and procedures include:
Privacy
Other
Safety is a core value at Toll - it's at the heart of everything we do. We believe that all injuries are preventable and that no task is so important that it can't be done safely.
Ethical questions can arise in the work environment of every employee from time to time. Toll has published a Code of Practice addressing many of the ethical issues that employees are likely to face and sets out what is expected of them.
We believe that a talented and diverse workforce is a key competitive advantage and that our success is a reflection of the quality and skills of our people. This policy defines equal opportunity in employment, and provides for equal employment opportunities and the fostering of an environment which attracts, welcomes and retains a diverse and talented workforce, and treatment of people equitably with respect, dignity and fairness.
Toll is committed to high standards of integrity, honesty and accountability. We value ethical behaviour and act consistently with our beliefs and values outlined in the Global Code of Ethics.
Our Compliance Policy strives towards the ongoing involvement and total commitment of all management, employees, contractors and suppliers to seek and achieve continuous improvement in everything we do.
One of our core beliefs is that we must always act ethically and within the law. This policy sets out Toll's commitment to managing our global tax obligations.
This policy covers all Toll Group activities that impact on the environment.
This policy details how we provide a safe, secure service to our clients in transporting, handling and storing their products classified as Dangerous Goods and also provide for the safety of all employees, the community and the environment.
We respect the rights and interests of the communities in which we operate and the individuals with whom we interact. This statement outlines our commitment to treat all employees (and business partners) with respect and dignity, and to maintain appropriate safeguards against any mistreatment of persons involved in our supply chain or our business.