6 tips to help you nail peak retail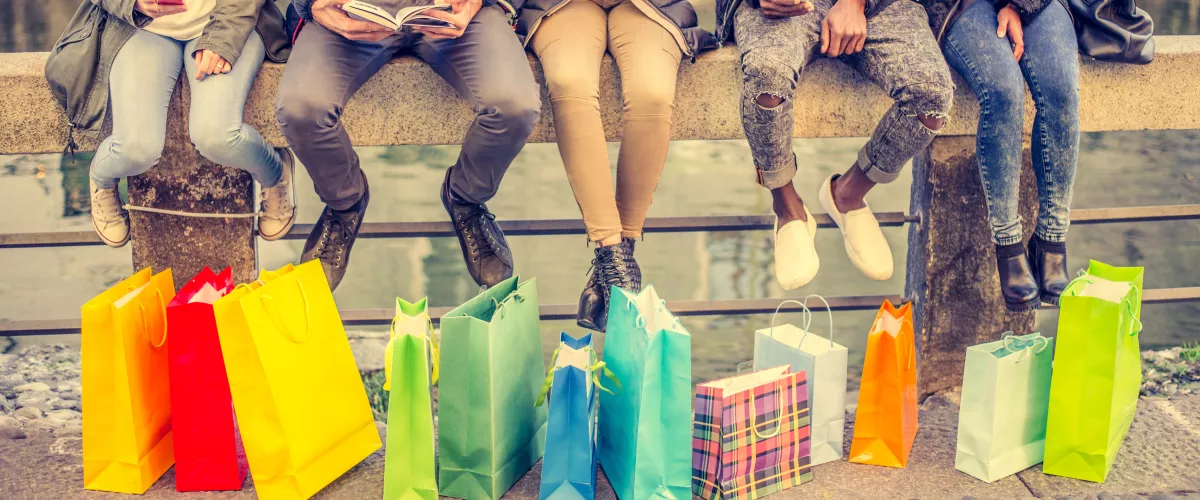 If there's one thing we've all learned this year it's to expect the unexpected.
Toll General Manager – Speciality Retail, Robert Charles, says there's more of that to come as retailers prepare for the peak period.
"This Christmas is going to be the most unpredictable Christmas we've ever had," Robert says.
The unpredictability stems from many factors. There are challenges in manufacturing and product availability because of COVID-19 restrictions in warehouses across the globe, there's volatility around the ports impacting supply into Australia, and there's reduced airfreight capacity because of the plummet in passenger flights.
Peak period is also likely to last for longer, starting from Singles Day on 11 November, before moving onto the Black Friday and Cyber Monday sales in late November and lasting right through January and February. These post-Christmas months have traditionally been quieter but many retailers are now expecting to be busy because of shifts in manufacturing schedules caused by COVID-19, Robert says.
Toll General Manager of eCommerce, Claire Malcolmson, says all of this is happening as we enter the annual peak in a year where eCommerce volumes have reached record highs.
"The COVID-19 situation has seen a significant increase in online shopping with many households taking up online shopping for the very first time," Claire says.
These unprecedented volumes put pressure on supply chains this year and have led to significant delays.
"Consumers still have a high expectation that parcels will be delivered on time, when transit times are significantly longer (sometimes even 2 + weeks for delivery) than expected, consumers understandably get frustrated," Claire says.
"This is also frustrating for retailers who want to ensure a great customer experience for their customers and keep them happy".
The tips below are for businesses who want to stay ahead of the eight ball as we approach peak time, all in the name of happy customers.
1. Think ahead and work backwards
Think ahead and work backwards from the goals you are setting for your business and the expectations you're setting up with your customers. Work closely with your third party logistics provider to establish final cut-off dates for delivery in time for Christmas (or other special events) and forward plan your staffing levels to support a seamless process.
2. Communication is key
Regular communication with your delivery partners is the key to peak time success. Keep your third party logistics provider updated if there are any changes in your demand or supply. Let your delivery partner know about events such as special offers on a particular item (as this will drive higher volumes), or if a key product has been slowed down by the manufacturer and there's a back log that will need to be filled. The more information you share, the better the experience for you and for your customers. We recommend having a check-in at least once a week, if not more often.
3. Make sure you package your products correctly
Parcels are often handled manually, placed on sortation systems, consolidated onto pallets and loaded and unloaded using forklifts. Before you start packing, make sure you assess your packaging needs to protect your shipment from damage and additional charges. This will also help ensure that your products move through the network quickly and into your customer's hands.
For large volume packaging, consider consolidation services in Asia to improve efficiencies with packaging and labelling.
4. Get the address right or have an alternative delivery option
Customers give incorrect or incomplete address details much more often than you realise. If possible, incorporate software to validate addresses or postcodes. If not, it can be helpful to remind customers during the online ordering process to double check that the address they've provided is correct. It might also be worthwhile placing manual checks in place. Another feature is offering customers the option of having their parcels sent directly to a collection point. Offering Click and Collect options with extend or 24-hour access allows customers the freedom to collect their parcel when it suits them and never fear of missing a delivery.
5. It doesn't end at Christmas
Be prepared to offer your customers a seamless returns process straight after Christmas. The backlog will be significant if everyone takes a holiday over the new year. And don't expect a trough after the Christmas peak – January and February 2021 are expected to be much busier than usual. Also Lunar New Year is in mid-February in 2021, and many manufacturers in China close operations for weeks over this time, so remember to build this into your timelines.
6. Incorporate a review
Keep notes throughout the peak period about how things are going so you can refer back to these when peak time is over and you have time to reflect and make improvements. This may also be a time to consider taking on more than one delivery partner to maximise efficiencies and mitigate risks.
Toll's extensive network is able to support customers with the delivery of high volumes of parcels and freight with its dedicated airfreight service with over 500 flights per week in Australia and New Zealand.
Toll's new B2C solution offers eCommerce businesses and retailers an effortless supply chain solution with Express, Click and Collect, and Returns services.
Toll also offers value-added services in Hong Kong to support kitting, repacking, labelling and bundling – this service can process up to 15,000 pieces with a 24-hour turnaround.
Insights from our industry experts