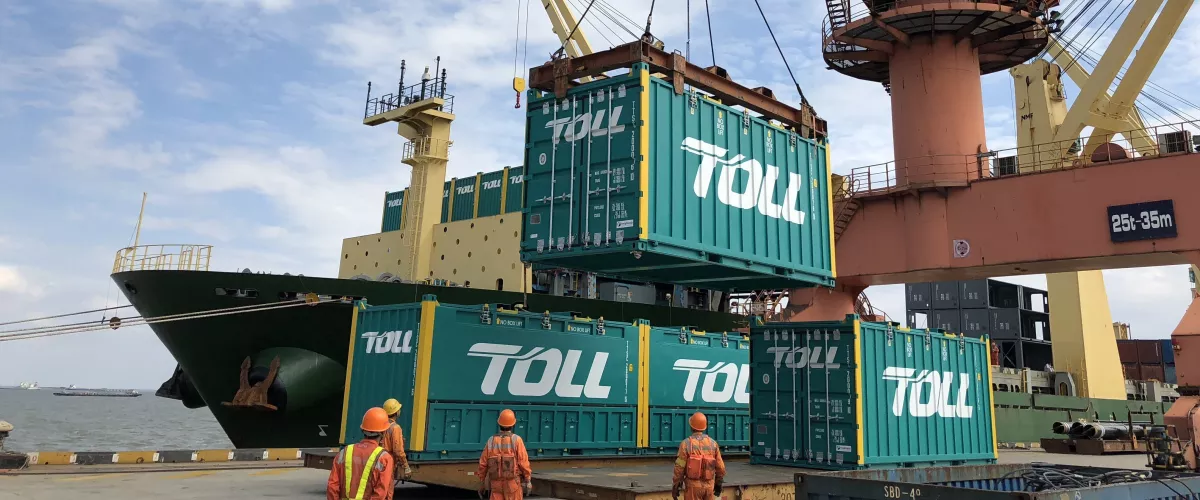 Toll Group announced today the appointment of Matthew Warrington to the position of President for the Group's Global Forwarding division.
Toll's Global Forwarding division provides international freight forwarding solutions across a network spanning 150 countries, with annual revenue of A$3 billion. Matthew joined Toll 18 months ago to lead the company's strategy function, where he oversaw the successful divestment of its Australian Express business. Matthew has more than 30 years of experience in contract logistics and freight forwarding. He has a unique perspective, having worked on both the customer and operator sides across global companies, including Linfox, BevChain, Visy Group and GrainCorp.
Before joining Toll, Matthew was a Partner and Director at the Boston Consulting Group, leading the Supply Chain practice area for ANZ. Matthew holds a Bachelor of Engineering (Chemical) and a Master of Business Administration from the University of Melbourne.
Matthew Warrington, President, Toll Global Forwarding, said, "I'm delighted to lead Toll's global forwarding business and support our customers' growth in a changing market. I'm excited to lead to the business as we implement new digital solutions and plan to expand into new markets, which will benefit our customers and help deliver our next phase of growth."
Alan Beacham, Group Managing Director, Toll Group, said, "Matthew brings a wealth of industry expertise and has a proven track record in delivering results in a competitive industry. I am confident that our customers and team members are in good hands as Matthew builds on our growth momentum."