Media release
John Mullen to retire as Toll Chairman and new appointments to the Toll Board and executive team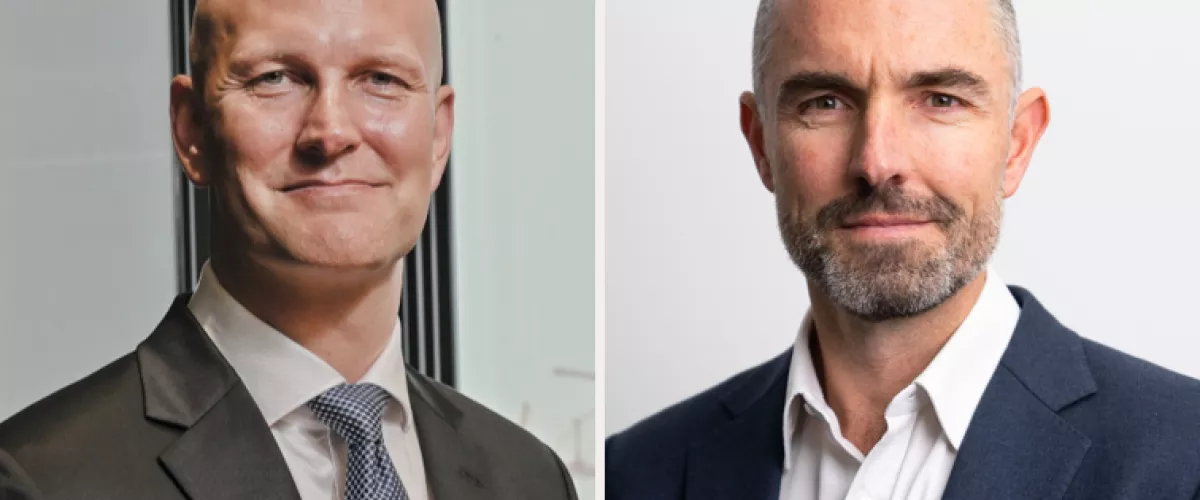 Toll Group today announced that John Mullen AO has decided to retire from the Toll Board at the end of June 2022. Toll's Managing Director, Thomas Knudsen, will transition to the role of Toll Chairman. Alan Beacham, currently Toll's President Global Forwarding, will succeed Thomas as Managing Director.
The appointments will take effect on 1 July 2022.
Toll Chairman, John Mullen said the time was right for a new leadership team to guide the company in its next phase of growth.
"With Toll's performance firmly on the right track, a new strategy well underway, and a strong leadership team, now is an appropriate time to hand over to the next Chair to guide Toll to the next level of its growth. It has been an honour to serve as Chairman through a time when Toll has successfully overcome so many complex challenges to continue its vital role in delivering for the community," Mr Mullen said.
Mr Mullen joined the Toll Board as Chairman in December 2016. Following his retirement as Chairman, he will continue to advise the Toll Board as a senior advisor.
Japan Post CEO and Toll Board Director, Kazuhide Kinugawa, paid tribute to Mr Mullen's leadership of Toll as the company has transformed itself to grow as a leading logistics provider.
"The Toll Board would like to recognise the outstanding contribution of our retiring Chairman, John Mullen. Over the past six years as Chairman, his business wisdom and deep industry expertise have been critical in transforming Toll's business to the place of stability and opportunity it holds today. John has been a trusted counsel for the Toll Board and is held in the highest regard within Japan Post. We thank him for his long and distinguished service to Toll and look forward to continuing to work with him in his new advisory capacity," Mr Kinugawa said.
Mr Mullen said that Toll is well placed to deliver on its next phase of growth.
"Under Thomas's stewardship as Managing Director, Toll has returned to underlying growth, improved safety, and reshaped the company strategy to accelerate global growth with the divestment of the Express business. Thomas leaves a positive legacy having created the vision and strategy for 'Toll 2.0' and laying the foundations to deliver sustainable growth through a simpler business and a focus on customer led innovation. On behalf of the Board, I thank Thomas for his significant contributions and service to the company and am delighted that Toll will continue to benefit from Thomas's experience in his new role as Chairman," Mr Mullen said.
"Alan is the right person to lead Toll Group into the future. He is a values-driven leader with a strong command of the business and
proven ability to drive strong results in challenging markets. Alan joined Toll in 2018 and faced into significant challenges to transform the Express business and deliver a significant turnaround in financial performance as the business battled intense global competition and high operating costs."
"Prior to Toll, Alan has had a successful 20-year career in a wide variety of senior managerial roles across Europe and Australia in the aviation, automotive and rail industries. He brings a wealth of industry expertise and is well-placed to deliver on Toll's future growth ambitions. Alan's deep understanding of the company, and extensive industry experience, has equipped him well for the task ahead in leading Toll in its next phase of growth."
Alan will be based in Singapore.
-Ends-
About Toll Group
At Toll, we do more than just logistics – we move the businesses that move the world. Our 20,000 team members can help solve any logistics, transport or supply chain challenge – big or small. We have been supporting our customers for more than 130 years. Today, we support more than 20,000 customers worldwide with 500 sites in 25 countries, and a forwarding network spanning 150 countries. We are proudly part of Japan Post. www.tollgroup.com
Media contact