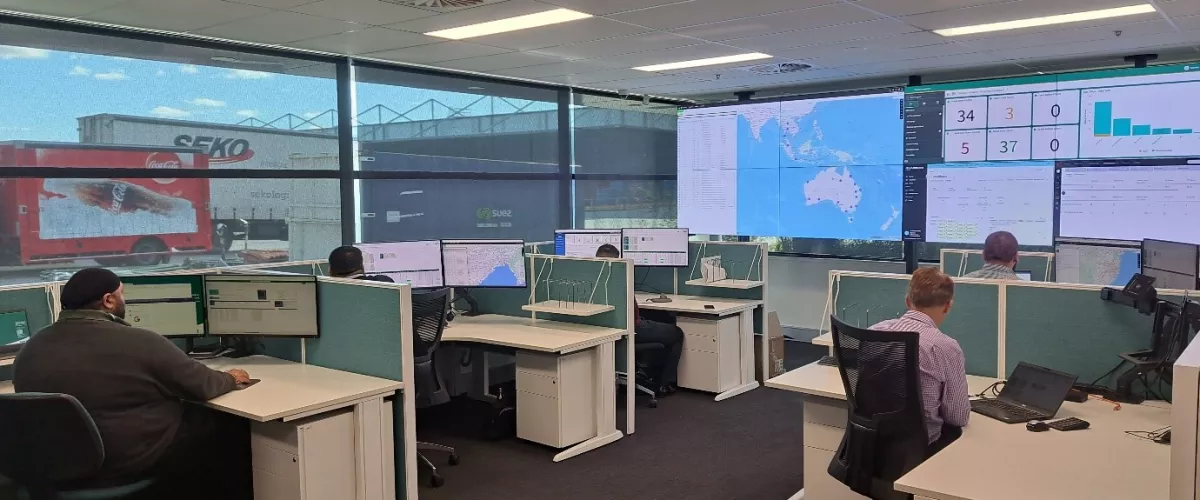 On 2 May, Toll Group launched its new Control Tower at the company's Prestons Sydney site. Supported by the existing Centre of Excellence (CoE) team based out of Penang, this exciting launch will enable predictive planning, rapid response and resolution to operational incidents.
Not only will the Control Tower further enhance Toll's strong safety record and robust processes, but customers will benefit from greater collaboration and more strategic decision making.
Customers across our Linehaul business on the East Coast of Australia are already benefitting from the Control Tower. Toll teams are also leveraging on this system as a base for centralised information – from a single-point repository of equipment across the business, to customer and warehouse information to support strategic decision making and reporting.
Most importantly for our frontline, the Control Tower will enhance Toll's already strong safety record and robust processes by utilising technology to mitigate driver risks and become more proactive with the aim of avoiding unsafe practices.
The exciting new Control Tower, which took a year of planning and preparation, was implemented by a cross functional a team of 15 across Supply Chain Solutions (SCS)and IT, in collaboration with the CoE, Telematics, HSE and business teams.
"There were and remain many different touch-points and stakeholders, initially interfacing into the GE Business, followed by the GL BU stakeholders and their broader teams. It was critically important to ensure all teams were informed and engaged and remain so," says Kate Le, Solutions Manager, who is a member of the Control Tower project led by the SCS team.
The Control Tower project is based on a phased implementation. The efficiencies are projected to come in phase two, when Toll migrates the 'planning, allocation and reporting' activities from the field and commences performing them centrally. 
Today, Toll has Control Towers in various countries, i.e. Singapore, China and Thailand. All our control towers serve different purposes which are aligned to the requirements of our major customers and local industry nuances in each region.
The Control Tower team finishing their last training session prior to go-live in the Centre of Excellence (CoE) head office in Penang, Malaysia.
Desmond Lim (bottom-left, chequered shirt), Operations Manager, CoE Penang, Kate Le (middle, black dress), Solutions Manager, SCS ANZ, and Gayathiry Murugiah (top-right in yellow),Control Tower Team Leader, CoE Penang, together with team of Operations Controllers.