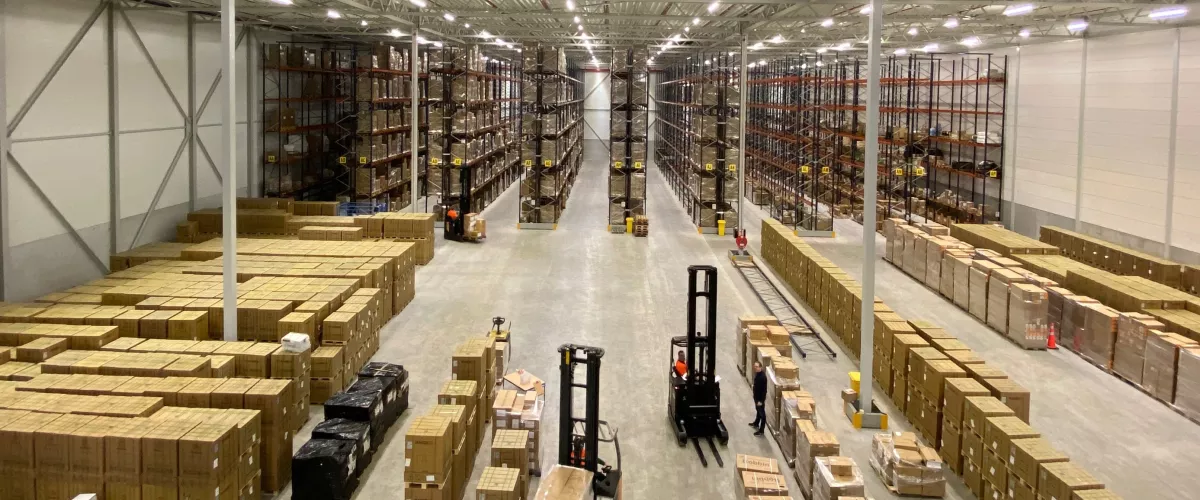 Within months of moving into a new office and warehouse in Waalhaven, Rotterdam, Toll Global Forwarding has opened a second warehouse next to the first. The building is very well insulated, fully equipped with solar panels, and fitted with energy-efficient solutions such as smart lighting and room-specific climate control.
Opened in January 2022, the second facility adds 3300m2 of floor space – we now offer our customers a total of 7500m2 of bonded warehousing. 
The facility's proximity to the Port of Rotterdam and Amsterdam Airport Schiphol – major ocean freight and airfreight gateways to Europe – provide options that support customers servicing the European market. These include cross-docking for short-sea movements to England, pan-European trucking, and value-added services.