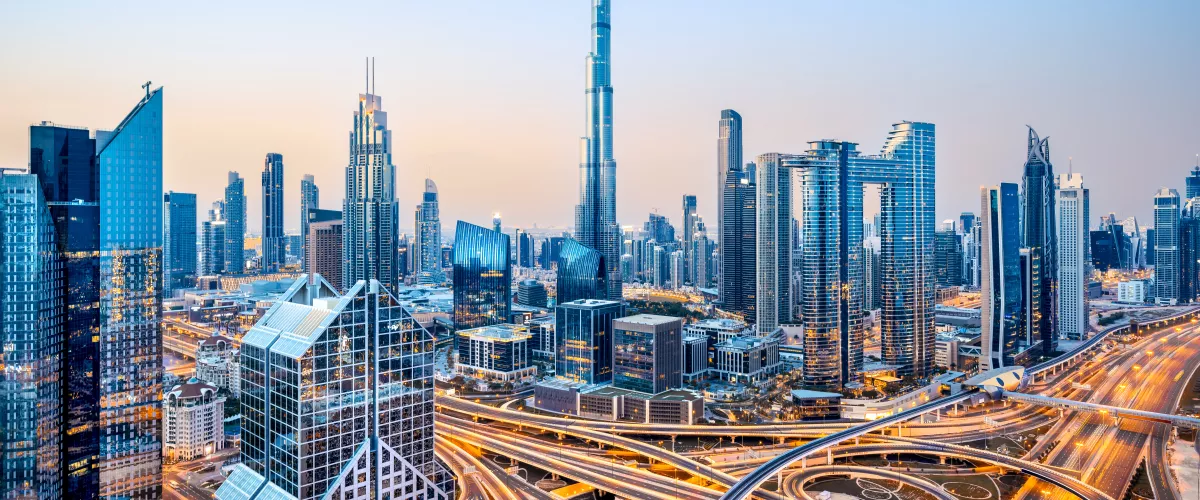 MELBOURNE, 25 OCTOBER 2023 – Toll Group today announced that it has entered into a transaction agreement where it will become majority shareholder in its joint venture in Dubai, CWT-SML Logistics LLC (CWT-SML).
Under the terms of the agreement Toll will acquire a further 35% interest from Albwardy Investment LLC, thereby increasing its shareholding from 20% to 55%. CWT will continue as a shareholder with a 45% shareholding.
"A key element of our strategy is to expand our core businesses in high-growth markets," said Alan Beacham, Managing Director. "Dubai is a rapidly growing logistics hub that serves as a gateway to Europe, the Middle East, Africa, and South Asia.
"Our investment in CWT-SML underlines our commitment to this market and strengthens our operations across the region by offering integrated solutions for our customers."
CWT-SML operates five distribution centres Dubai, providing warehousing, logistics, and transport services to long-term, blue-chip customers across a variety of sectors. The company employs around 170 workers.
Toll's acquisition of the additional shares is subject to completion taking place which is expected to be end of November 2023.
Upon completion, Toll Group as the majority shareholder will oversee the strategic direction of the joint venture while the operations will be managed as part of Toll's Dubai operations.
-ENDS-
About Toll Group 
At Toll, we do more than just logistics - we move the businesses that move the world. Our 16,000 team members can help solve any logistics, transport or supply chain challenge – big or small. We have been supporting our customers for more than 130 years. Today, we support more than 20,000 customers worldwide with 500 sites in 27 markets, and a forwarding network spanning 150 countries. We are proudly part of Japan Post — www.tollgroup.com. 
About CWT-SML Logistics
CWT-SML is a leading contract logistics service provider in Dubai, the United Arab Emirates, with five distribution centres totalling more than 820,000 square feet and an open yard strategically located in the JAFZA and DLC free trade zones. The company provides inbound logistics, warehousing, outbound logistics, value added and transportation services, serving long-term customers across the automotive, retail, industrial, and technology sectors.
Media Relations