Toll Innovation Centre
Supply chains are changing rapidly and at Toll, we're working on solutions for the future. Inspired by a spirit of curiosity and progress, we're finding new and better ways to deliver the future of supply chain.
Contact us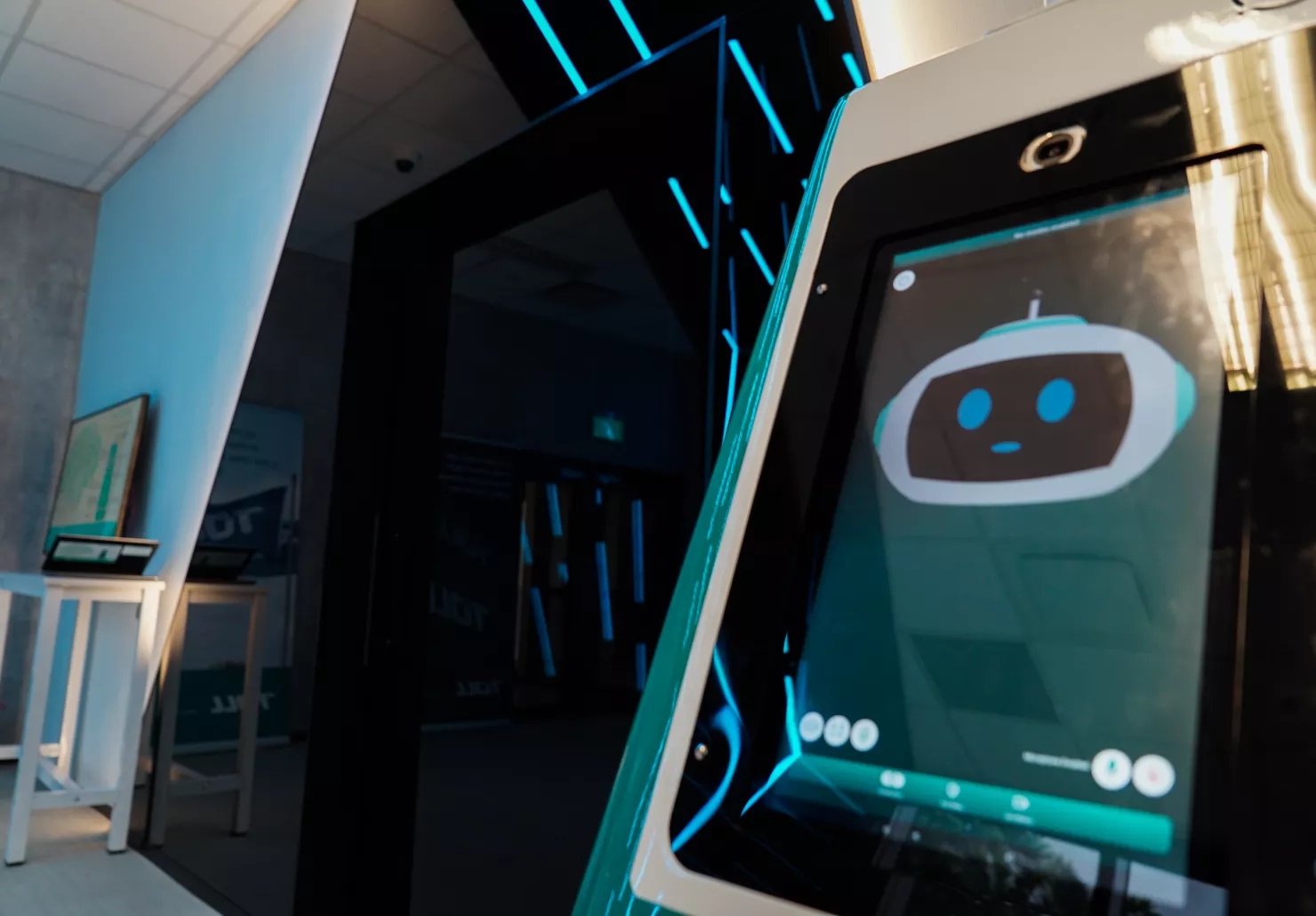 Delivering future supply chain solutions
The Toll Innovation Centre brings together business, startups, industry groups, and academia to foster collaboration and innovation in supply chain.Working together, we share ideas and scale up new products and solutions to create a more resilient, adaptable, and sustainable supply chain. 
Digital Interactions Centre
The Digital Interactions centre showcases a range of digital technologies  applicable to transportation, logistics and supply Chain. Such as artificial intelligence; IoT & connectivity; XR/metaverse & digital twin technologies; no-code/low code application development; Robotic process automation; Safety and smart sensing technologies; Supply chain visibility, orchestration and optimization; sustainability asset management solutions; service systems;  eCommerce & omnichannel management with predictive analytics and insights; Traceability & authentication; and more; 
Kinetic Exploration Garage
Focused on mobility logistics - it is both an exploration and testing environment. The Kinetics garage is tasked with the ongoing development of Autonomous Intralogistics and Transportation solutions including a vast array of Robotics and Automation. These are also managed through advanced digital technologies and control systems. The garage includes a full range of autonomous capabilities such as unloading/loading, packing, put-away, picking, sorting, itemized picking, kitting/sub-assembly, packing, transferring and last mile transport delivery. 
Collaboration Zone
A modern co-working space to work on innovation projects as well as host events. We conduct customer-centric workshops to solve complex problems. Our Supply Chain experts and broad range of specialized scientists and engineers, help in defining your supply chain challenges, dive deeper into technology, business models and collaborating on new innovative solutions. We also work with our startup and academic partners on collaborative projects in this area, driving the future of logistics. 
Partnering with the Toll team
At Toll, we're not just logistics people. We're curious people.

Our brand 'Curiosity in Motion' centres on our customers and to see the world from their perspective. It captures how we at Toll deliver on customer promises today, while creating solutions for tomorrow.

Ultimately, if there's one thing our customers have come to expect from us, it's this: no matter the job, we'll always go out of our way to figure out the best solutions.

This is our promise.

Toll. Curiosity in Motion.
Watch the Toll Innovation Centre Launch Event highlights.