Toll Innovation Centre
Explore the Toll Innovation Centre in Singapore and discover opportunities to innovate for your business.
Contact us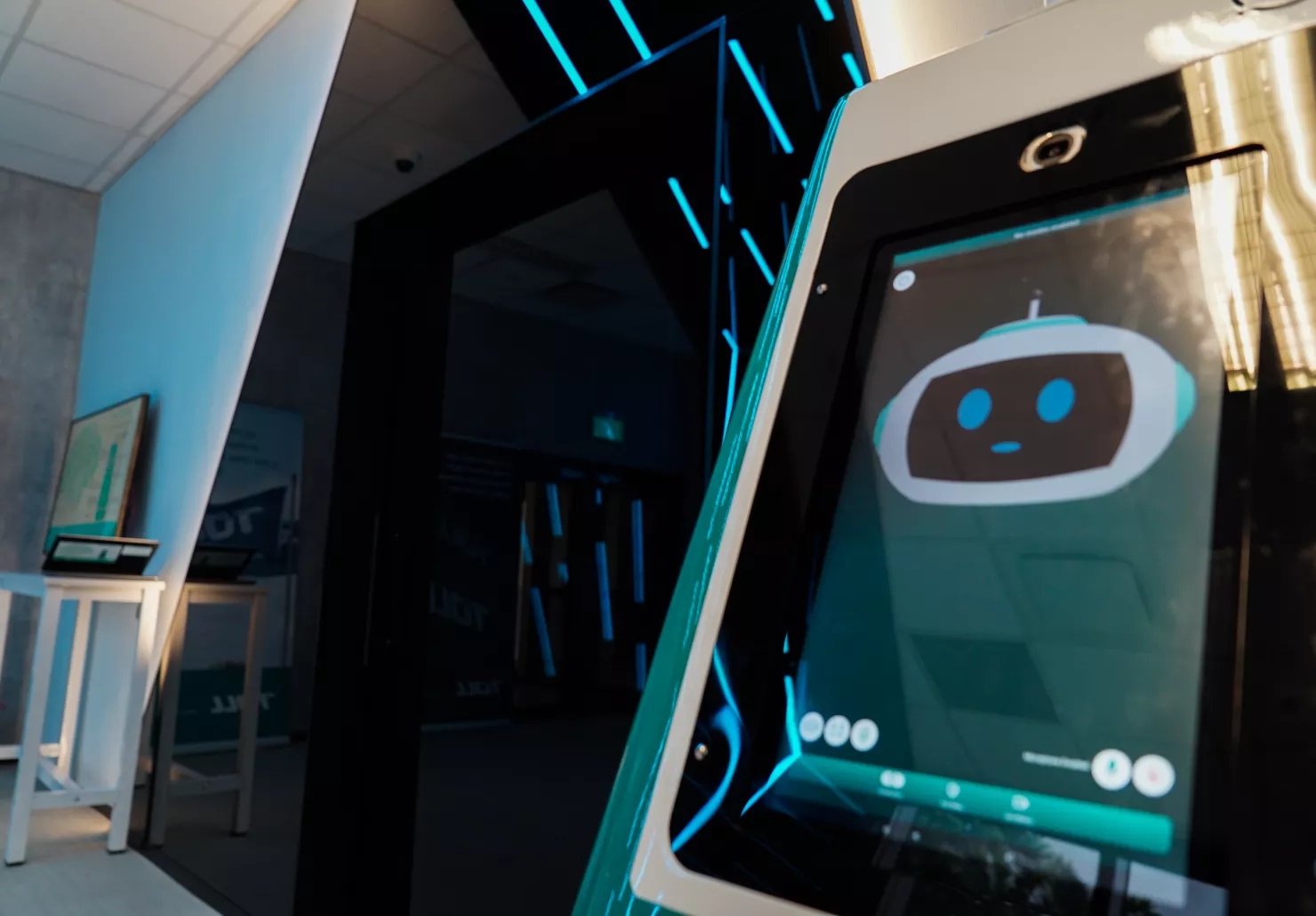 Delivering future supply chain solutions
The Toll Innovation Centre brings together business, startups, industry groups, and academia to foster collaboration and innovation. Working together, we share ideas, scale up new products and solutions, and push boundaries.
Digital Interactions Centre
Welcome to the Digital Experience Centre, a glimpse into a smarter, more connected supply chain.

Here we showcase digital technologies and advancements that help to turbocharge supply chains through:

Generative AI and data analytics
Advanced IoT connectivity
Digital twins and metaverse
Supply chain visibility and orchestration
E-commerce management
Sustainable traceability
And more.
Kinetic Exploration Garage
Here we explore and implement next-generation mobility in logistics. From sorting packages to autonomous delivery, our robotic companions harness digital technologies and control systems for efficiency and precision.

The garage includes a full range of autonomous capabilities from loading/unloading, picking, packing, delivery, and more.
Collaboration Zone
A modern co-working space to work on innovation projects as well as facilitate collaboration with businesses, startups, and research partners.

We conduct customer-centric workshops to solve complex problems. Our supply chain experts and broad range of specialised scientists and engineers help to define your supply chain challenges, dive deeper into new technologies and business models, and collaborate on new innovative solutions.
Partnering with Toll Innovation
At Toll, we're curious people. That means we want to hear from you.

Are you interested in innovating for future supply chains? We're always on the lookout for like-minded partners, be it customers, startups, or research partners. Together, we can co-create autonomous, connected, and sustainable supply chains.

Reach out to explore what's possible.
Watch the Toll Innovation Centre Launch Event highlights.