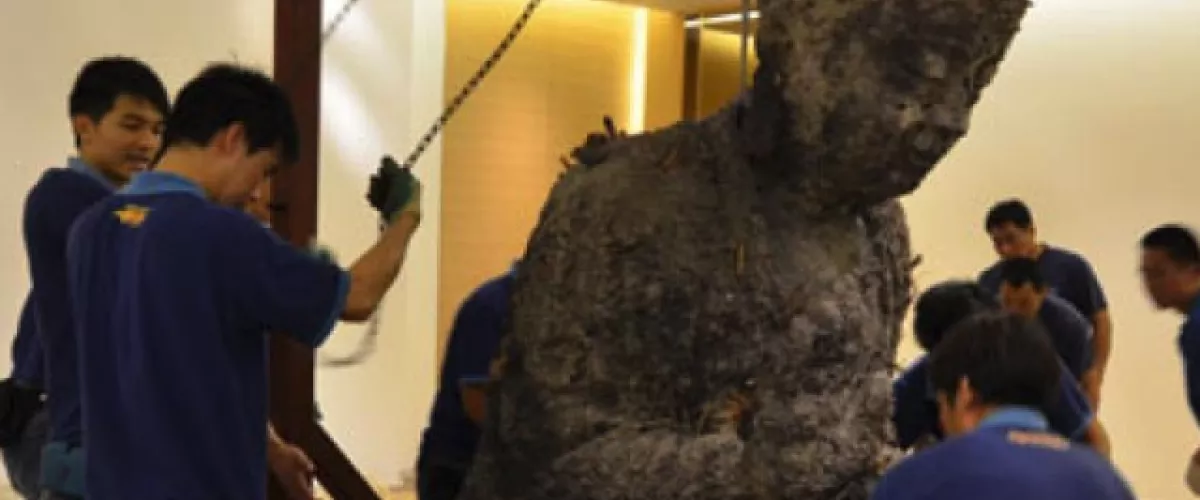 Single masterpieces, full exhibitions, theatrical sets, and entire orchestras. We have handled and delivered some of the most priceless collections in the world.
We understand that artworks are most vulnerable when they are being transported and we provide the required care and attention to ensure their preservation.
Art and antiquity types
We are skilled in handling all types of art and antiques, including:
Antique furniture

Archaeological artefacts

Heavy statues and sculptures

Candelabras and chandeliers

Crystals

Cultural relics

Film archives

Jewellery

Mirrors

Museum collections (defence, science, history)

Porcelain and pottery

Paintings

Waxworks
Why choose Toll?
Our ability to provide end-to-end solutions for irreplaceable works of art has made us the logistics partner of choice for the world's finest galleries, collectors, and auction houses. When you move your collections with us, you can expect:
Complete project management with a customised plan for packing, transporting, and storage
Highly skilled and experienced art handling team(s)
On-site installation service from a single piece to entire exhibitions 
Specialised handling equipment, including  shockproof crates, trucks with air suspension, gantry cranes, lifting tables, scaffold platforms, laser levels, forklift or other necessary tools and equipment 
Secure storage facilities with temperature-controlled environment 
Specialised transportation solutions