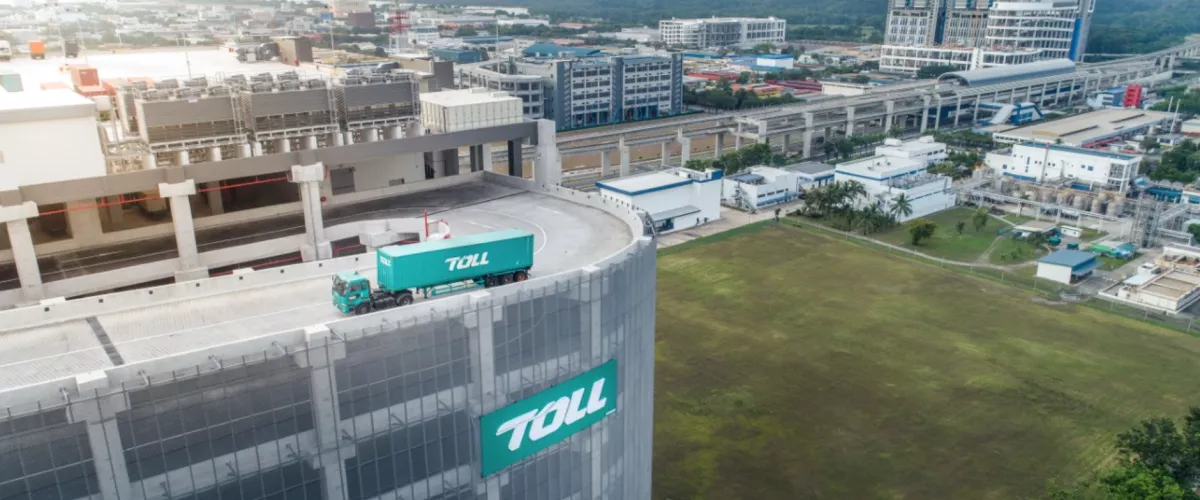 Toll Group reported a strong financial performance for the full year 2022, showing it had reached an important turning point in its financial performance and outlook.  
The company reported revenue of $7.6 billion, and Earnings Before Income Tax (EBIT) of $341 million, a significant increase over the prior year.  
Managing Director Thomas Knudsen said the company was clearly building financial momentum. 
"2022 was a very significant year for Toll Group. We divested the loss-making Australian Express business, simplified our operations, and delivered strong growth in our forwarding and logistics operations," said Mr. Knudsen. 
In a sign of the turnaround, the company delivered a net profit and positive cash flow for the year. 
Global Logistics reported revenue of $3.3 billion and an EBIT of $137 million. Strong performances in government contracts in Australia and Singapore contributed to the result, including the company's important work in supporting the pandemic response.   
Global Forwarding delivered a record result of $3 billion revenue and an EBIT of $213 million. While exceptional market conditions led to the record-high performance, the division was well-positioned to benefit having undertaken significant transformation in the last three years to improve productivity and focus on strategic businesses and networks.  
"We continue to grow in Asia, which now accounts for 38% of our revenue, with revenue up four-fold increase compared with six years ago." 
The company invested $100 million in new fleet, facilities and technology, with a further $180 million set aside this year for continued investment and innovation.  
"Our achievements are a testament to the hard work and dedication of our team members around the world. Our people have delivered our strategy and done an outstanding job delivering for our customers in volatile logistics market." 
- ENDS - 
About Toll Group 
At Toll, we do more than just logistics – we move the businesses that move the world. Our 20,000 team members can help solve any logistics, transport or supply chain challenge – big or small. We have been supporting our customers for more than 130 years. Today, we support more than 20,000 customers worldwide with 500 sites in 25 countries, and a forwarding network spanning 150 countries. We are proudly part of Japan Post. www.tollgroup.com
For further information please contact: [email protected]