Contingency & Sustainment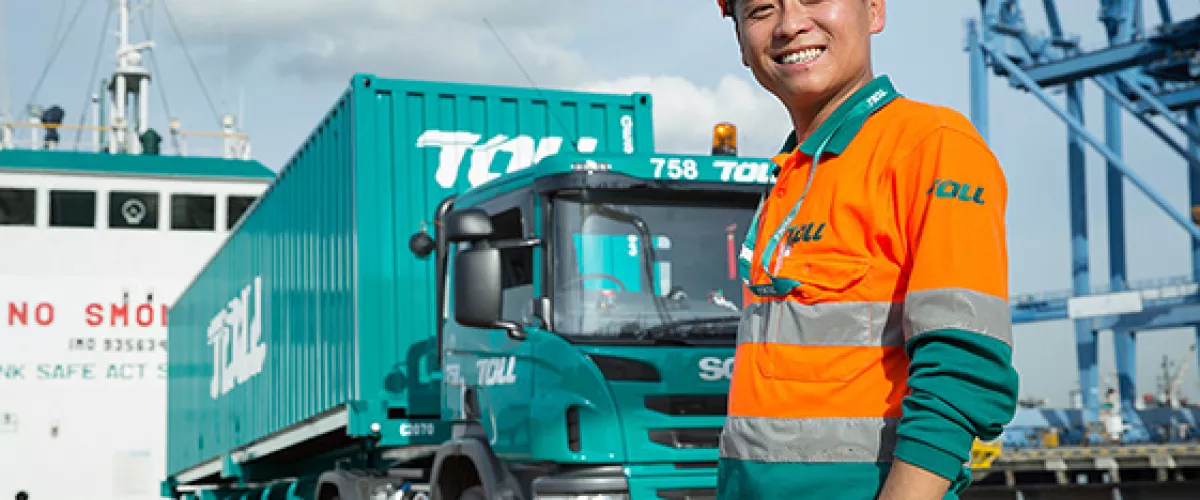 At Toll, our contingency and sustainment team provide integrated logistics solutions to the domestic and international market by offering a wide range of services to major industries and government agencies.
These involve value-based products that prioritise operational efficiency and savings while being environmentally conscious and sustainable.
Our customers, employees, and communities rightly expect us to do what we can to make a positive contribution towards a more sustainable future. As a leading transport and logistics company with operations across Asia Pacific, Europe and North America we recognise the role we have to play in moving the businesses that move the world.
Why choose Toll?
Our experience in port agency services, fuel management services and base operating services is extensive. Being powered by Toll we can leverage a variety of internal divisions. These combined factors ensure we deliver truly integrated logistics solutions.
Our capability is backed by specialist technology to support our logistics activities, allowing us to help coordinate daily operations and movements for our customers. We can offer remote logistics services and support anywhere around the globe. Talk to us about your needs.
As global logistics experts we provide marine and shipping logistics services that link Australia to the Asia Pacific and beyond.
Whether operating from our own terminals or providing remote marine services at ports around the world, our comprehensive port services comprise total management of your port logistics requirements. Our specialised support services include the provision of labour, containers, cranes, stevedoring, and trained personnel to provide a seamless interface between road and sea transport services.
Our port capability has grown out of more than 125 years of providing freight and logistics services, and continues to develop to support the evolving needs of our customers.
Our extensive range of port agency services includes:
Agency Services Port Cargo Handling
We provide these services through our Customs and AQIS accredited facilities nationally.
Wharf Cartage
Stevedoring
Jetty Operations
Wharf Services
Import / Export container cartage
Wharf management systems
Vessel Husbandry
Customs Brokerage & Clearance
Quarantine Management
Quarantine Cleaning
Fuel supply and distribution
We provide turn-key aviation, marine and ground fuel supply, and distribution solutions in some of the toughest locations on earth, from isolated Pacific Islands to the deserts of Democratic Republic of Congo. Working with proven suppliers who have the local scale and infrastructure to ensure both reliability of supply and international quality standards, every month we provide over 3 million litres of diesel and aviation fuels to a wide range of operational locations.
We're highly experienced in providing complete camp and garrison solutions in regional or remote locations, from end-to-end camp construction and management to comprehensive camp and base support services.
We specialise in providing camp and garrison support solutions across a broad range of locations and terrains. Our logistics expertise and our global networks enable us to deliver permanent, temporary and mobile camp solutions almost anywhere on earth. We can design and construct your camp as well as deliver and manage all the required support services.
Customers of our camp and base support services include commonwealth and state government agencies, international aid organisations, construction companies and organisations from the mining, oil and gas sectors. Our base operations support services include: