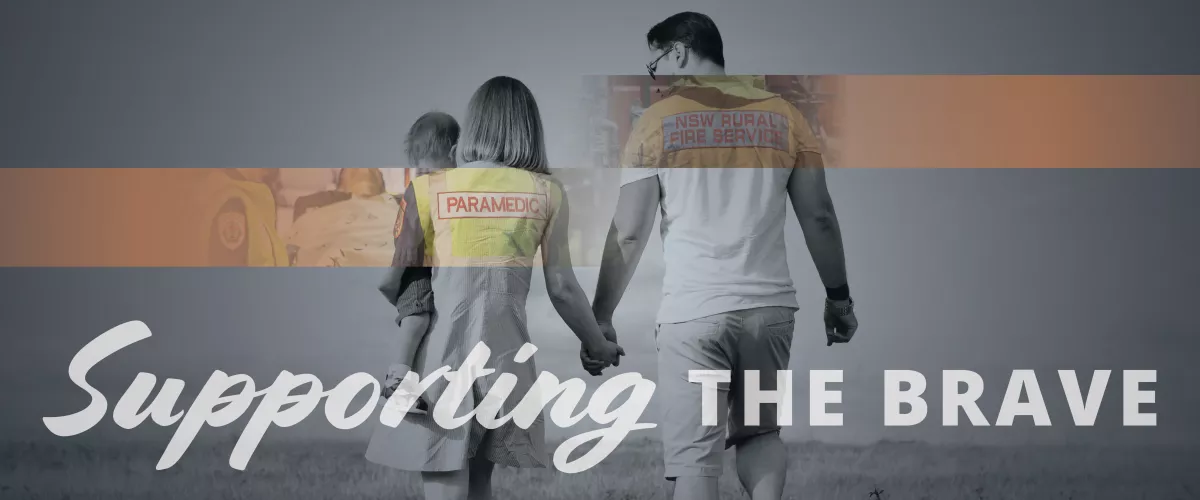 Last week, Fortem Australia was delighted to accept a $35,000 donation from Toll Group to help the not-for-profit organisation continue its mental health support for first responders. Corporate support such as this allows Fortem to expand its services and resources beyond Government funding.
Toll Helicopters General Manager, Colin Gunn was on hand to present the cheque on behalf of the group.
"Having just travelled from the devastating floods in Eugowra NSW, seeing first-hand the impact of first responders from both professional and volunteer services, it's a privilege to enter this partnership.  To be able to support an organisation that directly looks after the wellbeing of first responders is testament to who we are and what we do, this in turn sustains their ability to keep working alongside us." 
Toll Helicopters operates the Toll Ambulance Rescue Helicopter Service in Southern NSW and ACT.  Our crew on board are often the first responders on scene, providing critical support for them when they need it.  The service is tasked to 3000 missions a year providing exceptional critical care for the community. 
Fortem Australia Chief Operating Officer Darrin Lincoln thanked the organisation for their donation. 
"The programs we run providing mental health and wellbeing support to first responders is not possible without the generosity of organisations like the Toll Group," said Mr. Lincoln. "It is a perfect partnership, given our support of first responders and Toll's operation of the Toll Ambulance Rescue Helicopter Service.  This funding will ensure that more first responders and their families can access much-needed mental health support."
Toll Group is committed to supporting the mental health and wellbeing of our employees and the community. For more information about Toll programs, visit: https://www.tollgroup.com/careers/why-toll/wellbeing
About Toll Group 
At Toll, we do more than just logistics – we move the businesses that move the world. Our 16,000+ team members can help solve any logistics, transport or supply chain challenge – big or small. We have been supporting our customers for more than 130 years. Today, we support more than 20,000 customers worldwide with 500 sites in 26 markets and a forwarding network spanning 150 countries. We are proudly part of Japan Post.