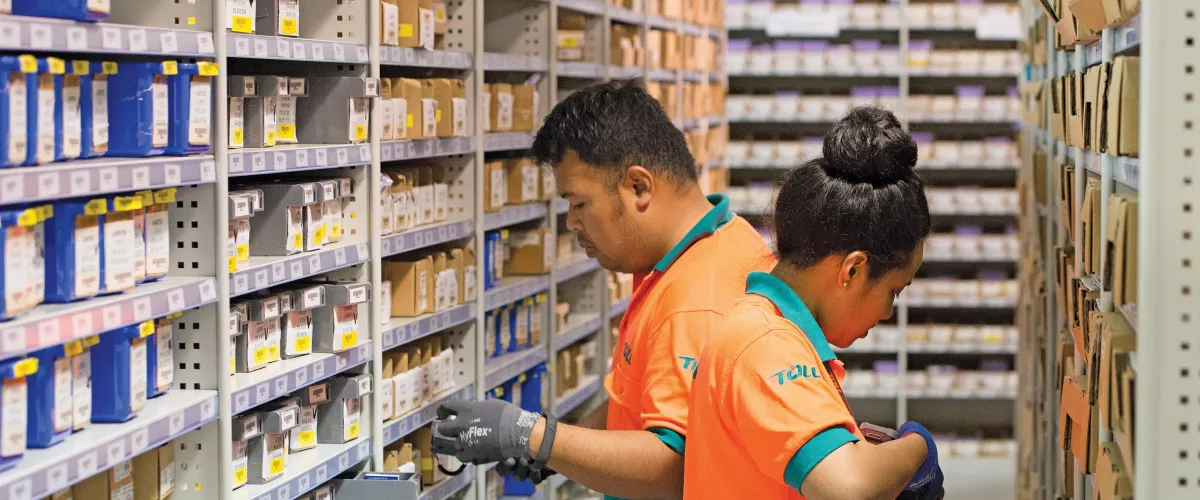 Since 2016 Toll Healthcare has been providing 3PL & 4PL services for the Healthcare Industry.  Our services include warehousing and delivery across all Australian states & territories.
Toll's warehouses store and distribute a comprehensive range of goods including medical consumables, medical devices, vaccines, blood products and other biological and life-saving drugs.  These goods span ambient, controlled ambient, cold chain and frozen temperature regimes.
Our largest dedicated healthcare facility is located at Eastern Creek, New South Wales, and can store up to 20,000 pallets, providing both controlled ambient storage and cold chain storage with highly secure storage for specialised drugs.
We have distribution centres in Australia's other major capital cities, namely Brisbane, Melbourne, Adelaide and Perth giving us national network for warehousing.  All our sites are accredited to ISO9001, plus our Eastern Creek facility holds accreditation to ISO13485, additionally all facilities are compliant to the Code of Good Wholesaling Practice (cGWP) & hold required TGA licences.
Since 2016 we have delivered over 30 million flu vaccines across Australia, in refrigerated vehicles for capital city deliveries and using passive shippers for remote and regional deliveries.  Vaccines have been delivered to all corners of Australia from Thursday Island to Hobart / Norfolk Island to Broome.  Flu vaccine deliveries are vital for the healthcare of Australia's most vulnerable people and we have been pleased to be able to make a contribution to their healthcare through the National Immunisation Program (NIP).
Through our arrangements with transport companies we offer a range of specialised customer delivery services include time sensitive, time definite and "patient on table" deliveries.  We provide same day and overnight services for customers and for critical healthcare emergencies, Toll operates a 24/7 emergency call out service from it's 5 distribution centres.
Other services we provide are support for serialised product, reverse logistics, re-usable validated shippers, temperature monitoring, repackaging and order to cash.
Our point of difference is our capacity to provide a comprehensive range of sophisticated healthcare logistics services coupled with close and responsive customer care.
For more information on our healthcare capability contact us today at: [email protected]