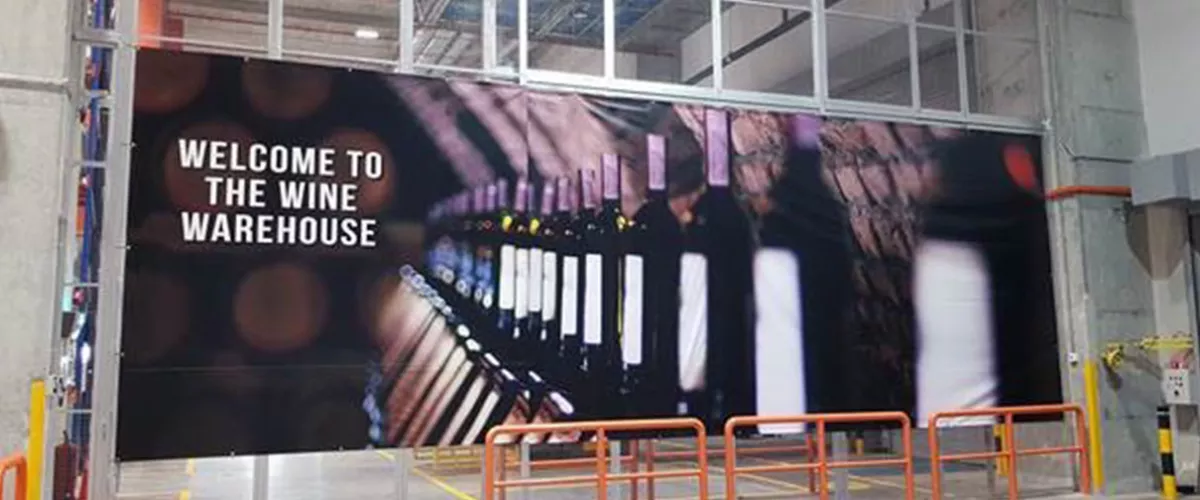 At Toll City, we have over one million square feet to provide warehousing services to a vast variety of industries, tailoring our capability to suit their need.
Toll City provides customers in the wine industry with end-to-end services such as import/ export, storage and delivery. We also support our customers with value-added services such as repacking and relabelling.  
Like most things customer service, efficiency and productivity are important factors in ensuring we meet our clients expectations. For customers in the wine industry our processes made it challenging to efficiently meet our customer requirement, so our team at Toll City customised a solution to suit their needs.
The Challenge
Servicing about 140 customers in this industry each storing numerous pallets worth in our warehouse, we had to find a more efficient means to pack and retrieve their goods.
Wine entrusted by our customers to us was stored through conventional storage methods, with cartons of wine placed on pallets and then stored on racks.
The challenge of this conventional method is:
Productivity - with some pallets comprising of nearly 40 different types of wines from one customer, our team would be required to unpack the entire pallet, retrieve the goods and repack all the cartons, taking an average of 7.5 minutes just for one bottle.
Privacy - many of our customers prefer to have their personal fine wine collection kept confidential. They seek privacy and exclusivity in where they store their wines.
Safety - due to the manual nature of this conventional method, there is also the element of human error when our operators retrieve pallets as well as the potential for safety incident to occur.
The team thus saw a need to find a solution to fit our customers' requirements of privacy and increase efficiency
The Solution
We came up with a creative solution that saw the customisation of a goods-to-man picking system for the purpose of wine storage.
We introduced the Vertical Lift Module (VLM), to the wine warehouse. This system was previously only used for the storage of healthcare goods, however it was seen as an opportunity to increase productivity elsewhere in the warehouse.
The VLM functions by having goods stored on trays, which are stacked vertically. When an order is placed, our operators key the order number and the VLM will select the right tray to bring down. The risk of human error occurring is minimised, and time spent on actual picking is greatly reduced.
At maximum capacity, one VLM is able to store 4,560 bottles of wine. Efficiency is also increased with the average time to pick one item decreased to 2.5 minutes.  
VLM suits the needs of customers seeking exclusivity and privacy because information about them and their wine is kept secured in VLM.
Integrity of the wines stored in VLM is also preserved as the storage chamber is temperature-controlled - perforation holes near the top of the storage offer better circulation of air and the temperature of the wines stored is kept between 14°C to 16°C.
The result
Implementing the VLM into our wine warehouse has made the retrieval process of wine bottles more efficient, plus our employees also get to work in a safer environment. Most importantly, our customers are assured of their privacy, and quality of their premium and fine wines is kept constant.