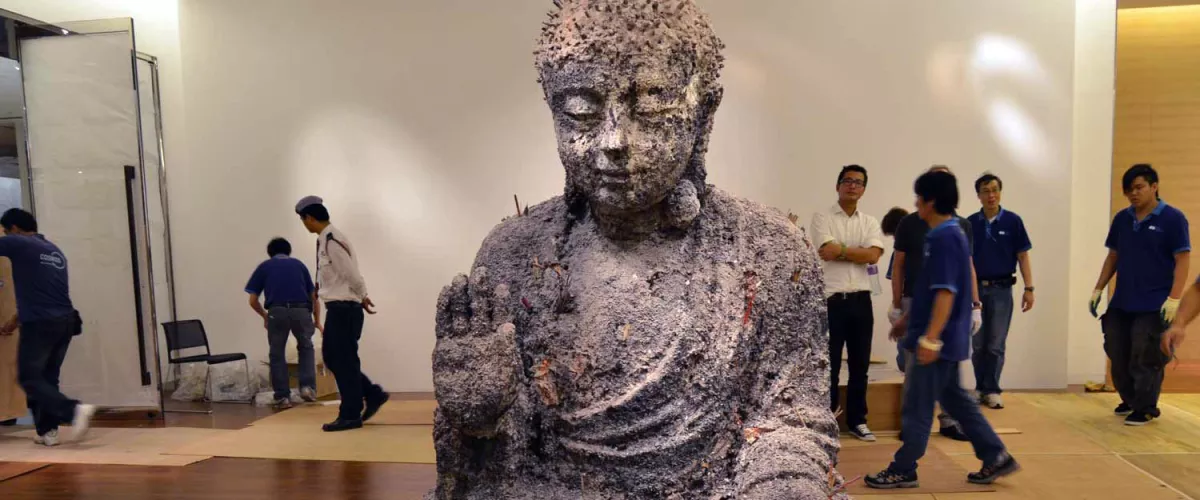 The Challenge
Moving a giant statue of Buddha and one of Jesus, both made entirely of ash, required an experienced art removal service with the ability to transport fine art work, affording the reverence such structures demanded.
The luxury designer Louis Vuitton called on Toll when it launched an exhibition of the artist Zhang Huan's work in its flagship Macau store. The requirement was for the statues, along with other fragile art work, to be transported to the Espace Louis Vuitton - a gallery space within the store exhibiting the latest haute couture from the art world.
The Solution
The ash used in the construction of the sculptures was collected from incense sticks burnt in temples, and was very fine. The constant risk the ash would move meant the team were required to handle the Ash Jesus and Ash Buddha with ultimate care and precision.
At Toll we are experienced at providing bespoke movement and installation services, backed by the equipment and expertise to move even the most complex of pieces.
The Results
With excellent planning and expert handling staff, the sculptures and the accompanying artworks were delivered and installed in position fully intact, contributing to the overall success of the whole exhibition.