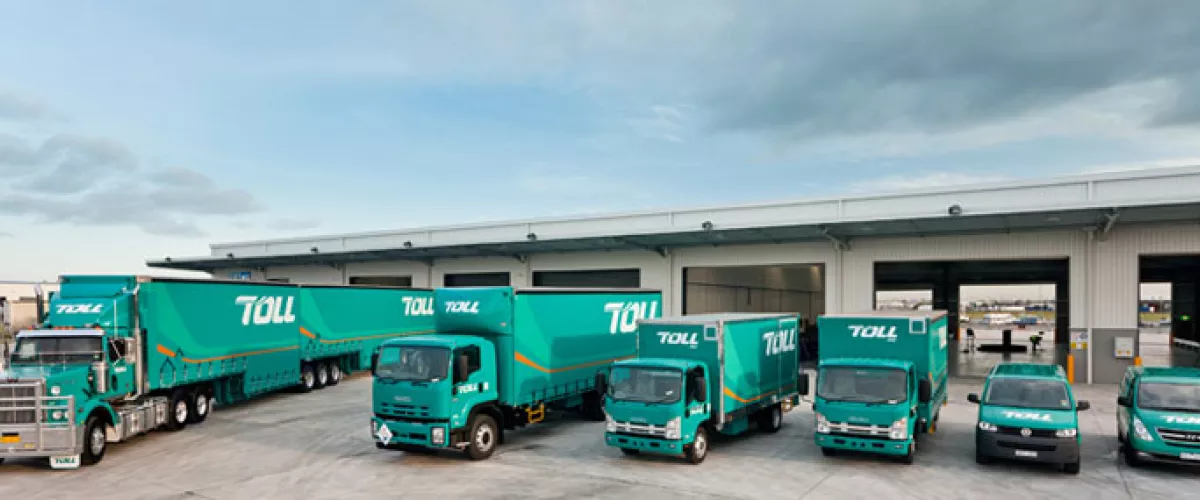 Working closely with a global FMCG company, we analysed its national distribution network and provided insight for improvement.
When an existing customer, for whom Toll provides warehousing services, approached us to analyse their national distribution network to see if we could validate their concerns relating to poor delivery efficiencies, we jumped at the opportunity.
The Challenge
Toll's challenge was to improve the national ambient distribution network model for a global FMCG manufacturing company.
Under the existing model, two different ambient product ranges were ordered and delivered separately from each of the company's warehouses. This resulted in many small orders and part loads, and a high frequency of uncoordinated deliveries to the end customer location. In many cases, part loads were being delivered direct from interstate, resulting in poorly-utilised linehaul equipment.
The Solution
Toll worked closely with the client to demonstrate that we understood their requirements. Our analysis was structured into four main activities:
Collation of a full year of shipment delivery data to end customer locations
Segmentation of the data into a number of dimensions and by pallet spaces, weight, volume and cases
Comparison of the 'as is' delivery data with a model that introduced an FTL linehaul shuttle
Application of a new delivery schedule, as proposed by the customer, and combining of shipments from each product range to produce a future data set.
The Results
Our analysis identified significant potential savings through improved utilisation and delivery efficiency. Key findings included:
When product ranges were consolidated and delivery schedules adjusted there was a decrease of over 25% in the total number of deliveries, and an increase of over 40% in the percentage of total pallet spaces delivered as FTL loads.
Further delivery schedule changes are required to support a consistent linehaul shuttle volume profile - shifts of up to 50% in average pallet spaces per day of week were observed on the linehaul shuttle after the adjustment of delivery schedules.
Toll continues to work with the company and maintains an ongoing commitment to improving their distribution network.
Toll's services include: