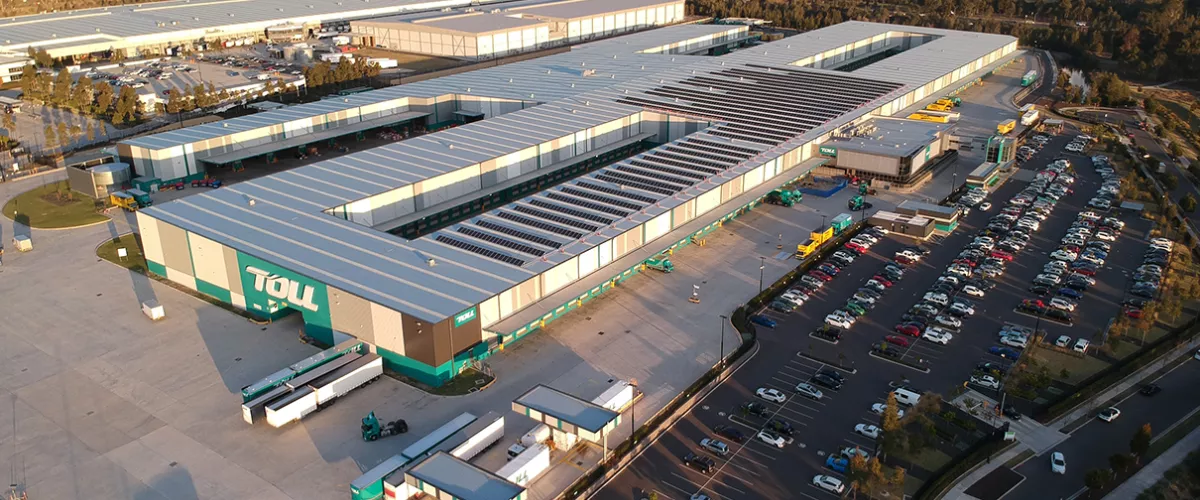 The transport industry accounts for approximately 21% of global carbon emissions. As a global transport business, we recognise our important responsibility to reduce our impact on the environment.
Decarbonisation Strategy
We are committed to playing our part as the industry develops robust decarbonisation plans, and have engaged an independent third party to support us in creating a roadmap to achieve net-zero emissions by 2050, as well as determine a set of interim emissions reduction targets.
We are also building on our statutory scope 1 and 2 emissions reporting in Australia and developing a global emissions baseline for the Group, against which we will track our efforts.
Sustainable Transport
We know our fleet is by far the largest contributor to our emissions and that's why we're actively exploring how we can transition to renewable energy across our transport operations.
Hydrogen is one of the future fuel sources for trucks and vehicles. In an industry-leading program, Toll is introducing two hydrogen-powered prime movers in 2023 in Australia that will help accelerate the broader transition for Toll and the industry.

Electric vehicles are also a key part of our future. We have five electric vans already up and running in our Singapore operations, with a further five planned next year. In Australia, we're introducing five electric trucks this year, with 30 hybrid vehicles already part of our corporate fleet and this will continue to grow.

We're increasing the capacity of trucks to carry more in fewer trips, reducing pollution and carbon emissions.

We have committed to achieving a 100% battery-electric forklift fleet by 2025*.
*(for less than 9 tonne and exclusive of Major Hazard Facilities).
Sustainable Facilities
We operate hundreds of facilities around the world that serve our customers and local communities. We've committed to designing buildings that will help lead to net-zero carbon.
From 2025, all newly constructed facilities, either owned or leased will have a green building rating applicable for that country by the World Green Building Council, such as Green Star /LEED.

From 2030, all new Toll-owned buildings will be designed to be carbon neutral.

By 2030, we commit to using 100% renewable electricity across all our properties, utilising solar and/ or power purchase agreements. This will include at least 50% of our buildings having renewable energy generating capacities, such as solar.
Sustainable Travel
We now have all corporate travel by Toll employees with 100% carbon emissions offset.