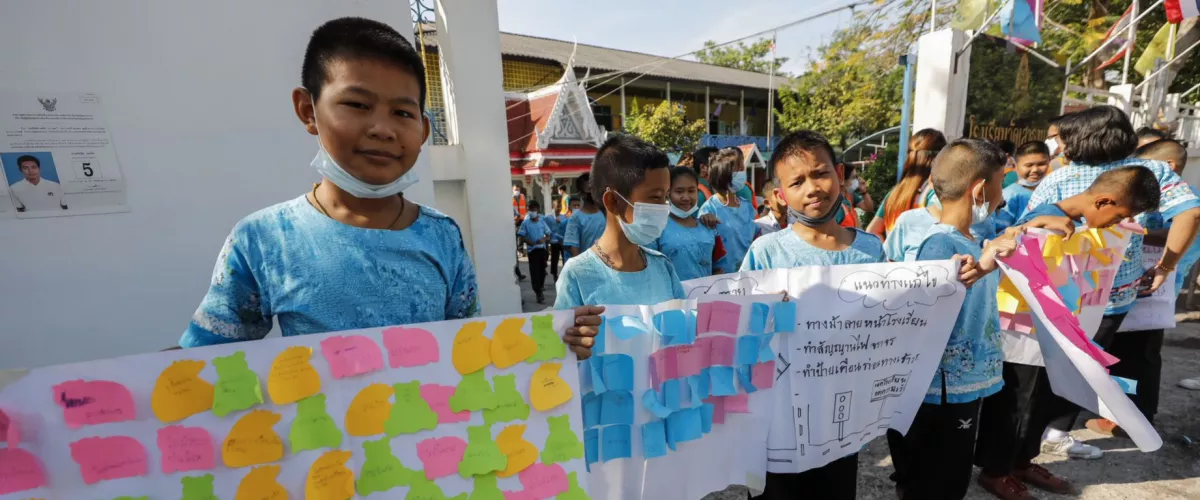 The way we go about achieving success is as important to us as success itself. This is especially so as logistics taps on human and natural resources of local communities globally.
That's why we are committed to expanding our business sustainably – ultimately, the places where we operate must be happier, healthier, and safer.
Indigenous engagement
As a company with its roots in Australia, respectful and impactful engagement with indigenous communities means the world to us.
We believe this work with Aboriginal and Torres Strait Islander people communities is crucial to Australia's path to reconciliation.
After all, their jobs bring our team members across the lands of many different Traditional Owners, giving us the chance to positively influence the circumstances of these communities.
Our new 2023-2025 Reconciliation Action Plan will be formally launched this year,  we are excited to continue our journey towards reconciliation with our new Innovate RAP.
Promoting mental health
Let's face it. It's tough on the mind to spend long hours on the road while operating heavy machinery alone.
We are a founding sponsor and board member of the Healthy Heads in Trucks and Sheds Foundation, which promotes mental wellbeing in the logistics industry in Australia. This includes providing mental health training and putting in place the right policies for wellness.
The organisation is also behind the National Mental Health and Wellbeing Road Map, an important guide to taking care of our minds in our industry.
Road safety
As the largest professional road user in Australia and Asia, we play a role in making our roads safer.
One of the countries we made a difference in is Thailand, where over 17,000 children and teenagers die each year in road accidents.
We worked with AIP Foundation – a non-profit dedicated to reducing road crashes – to launch the Hauling Safety programme in two schools in Samutprakarn Province.
The safety campaign reached more than 4,600 students and parents, and trained 30 teachers to continue road safety education in their classrooms.
It also improved the physical road conditions near the two schools, protecting lives for generations to come.