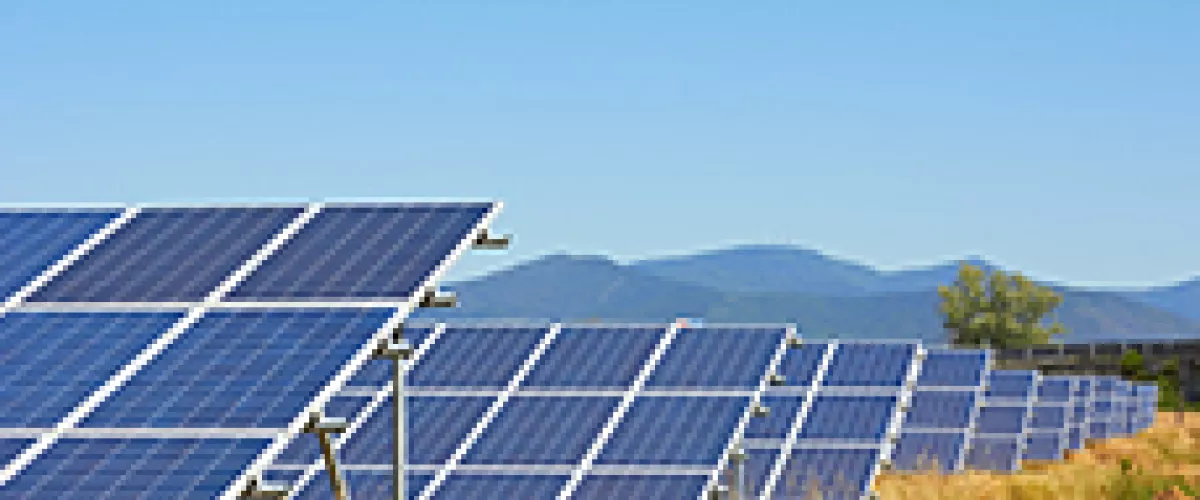 Our ability to combine the significant resources, know-how and passion of multiple business units allowed us to provide our customer with specialised freight and warehousing solutions to build Australia's largest photovoltaic solar farm.
The Challenge
Global leader in renewable energy, Acciona, was selected by the Australian Capital Territory's state government to establish the Royalla Solar Farm south of Canberra – featuring 88,000 solar panels, the farm would be the largest of its kind in the country.
After having the panels transported from Spain, Acciona engaged Toll to provide storage and freight services to allow the panels to be transported gradually from Canberra to the solar farm site.
In addition to being large in size, the panels were extremely valuable and required specialised warehousing.
The Solution
By leveraging our cross-disciplinary capabilities, Toll was able to coordinate multiple teams to provide Acciona with a complete solution that satisfied the broad requirements of the job.
The Toll team created a strategic plan that combined multiple business strengths with our proven ability to provide support to the renewable energy sector.
Toll went to work immediately, successfully sourcing and securing a storage facility capable of housing the oversized panels. To ensure that the panels made it to their destination safely, Toll also provided secure transport for the oversized freight from the storage facility to the site in Royalla.
Working with a team of skilled storage and transport operators recruited for the project, Toll provided facility management at the warehouse.
This included ensuring the site complied with all relevant Toll and legislated safety policies, as well as the provision of an off-site inventory management system to provide detailed inventory reporting for our customer.
The warehouse team was responsible for coordinating receipt and despatch activities for the duration of the project, ensuring the panels were handled with the utmost care. Each operator was provided with on-site safety and operational training by Toll to ensure the job was executed safely and correctly.
And when Acciona required an on-site logistics expert to coordinate deliveries at the solar farm itself, Toll were able to recruit and place an appropriate candidate at the construction site for the duration of the project.
The Results
Our ability to leverage our strength as a versatile company of wide-ranging capabilities allowed us to successfully provide Acciona with the diverse support they required.
With construction of the Royalla Solar Farm due for completion in mid-2014, Toll will continue to provide essential support to Acciona for the duration of the project.
The Royalla Solar Farm has the capacity to generate enough electricity to power 4,500 local homes, making it an integral part of the ACT government's plan to promote the greater use of solar in Canberra.